Take My Friday's Shoegasm button and post your favourite pair of pretty shoes. Top Shop has some awesome stuff but I couldn't have a Shoegasm without Christian Louboutin - The Fucking Genius when it comes to heels.

Christian Louboutins

Fun Circus Style Shoes
Giuseppe Zanotti's Multi-coloured pumps $599


Oh My Sweet Fucking Genius I have fallen in LOVE with Top Shop! Take me there and leave me there if you wish. Have you seen some of their stuff? Why or why do we not have a Top Shop here in South Africa? My birthday is next month, Plonkers! Send me some Top Shop Love!!!!


Christian Louboutin (The Genius) gives us the platform sling-back *double drool*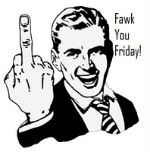 Fuck you to the Doochebag interwebs whom I normally adore and love more than anything but this week while surfing it up, revealed who won American Idol before we got to see the finale here in South Africa. That's just Bollix!

Fuck you to wee Bloemfontein lassie who married Nicolas Cage's son, Weston. South African girls are certainly getting "out there". Then again Fuck That, she can have him, he's kinda creepy actually.

Fuck you to the South African Lotto that picked my FIL to win a nasty sum of cash instead of me! Och well, they say you've gotta play it to win it, right? Go Dadio!